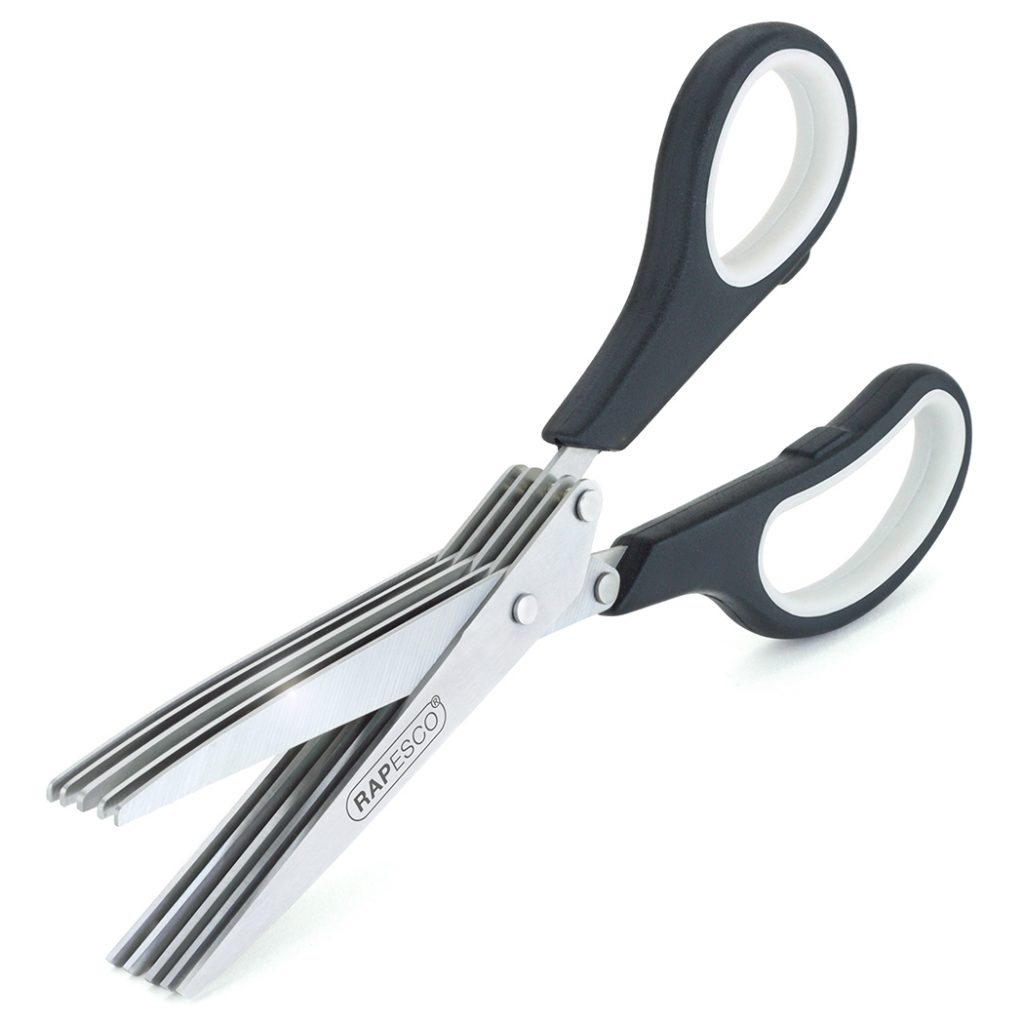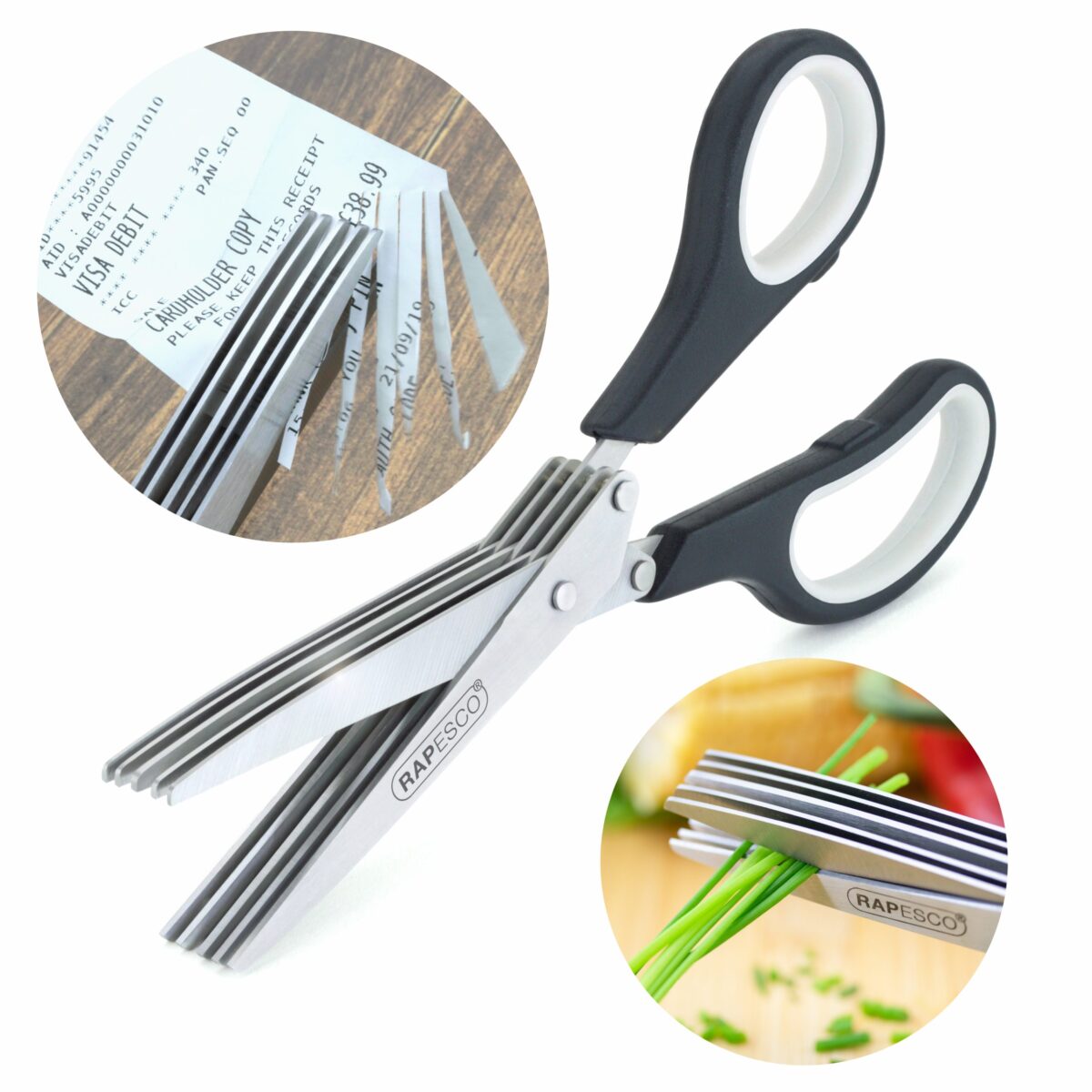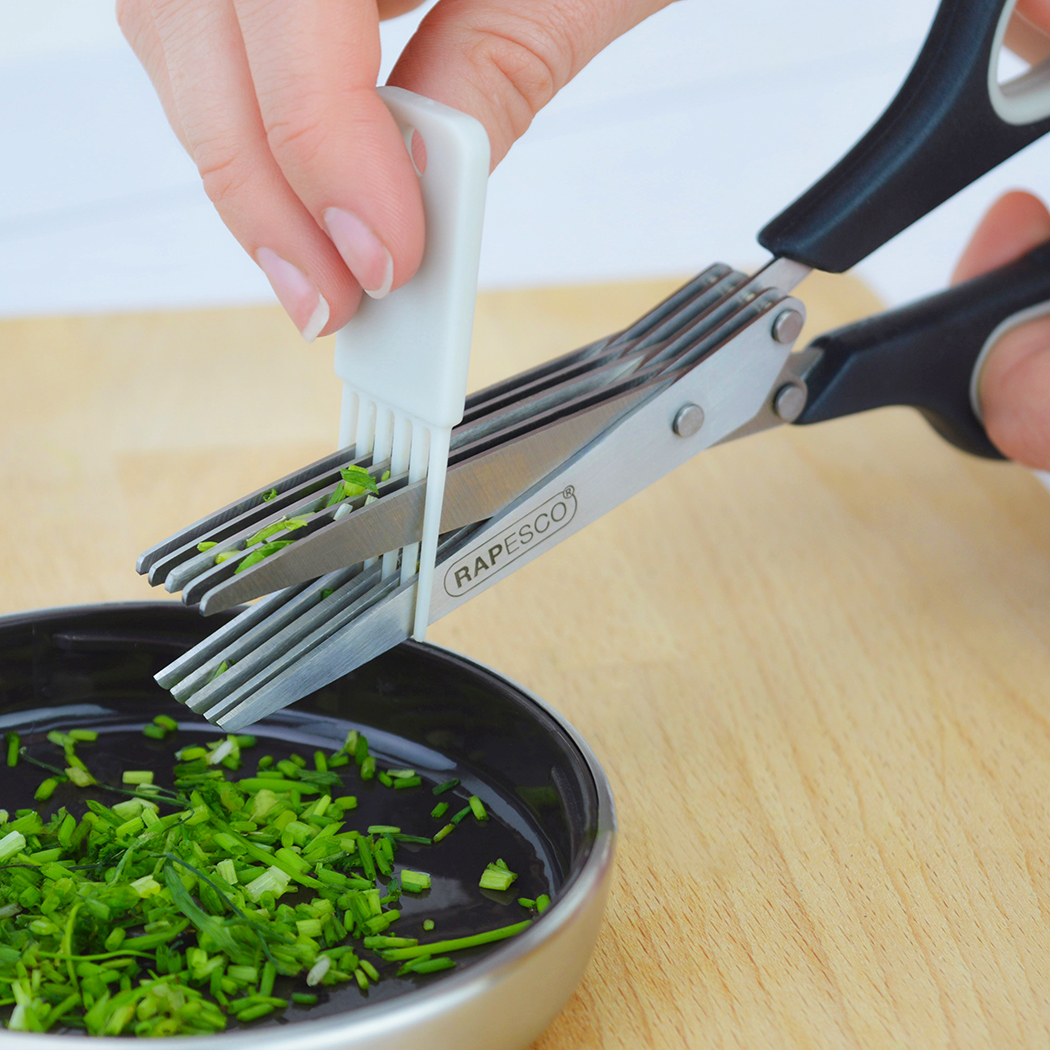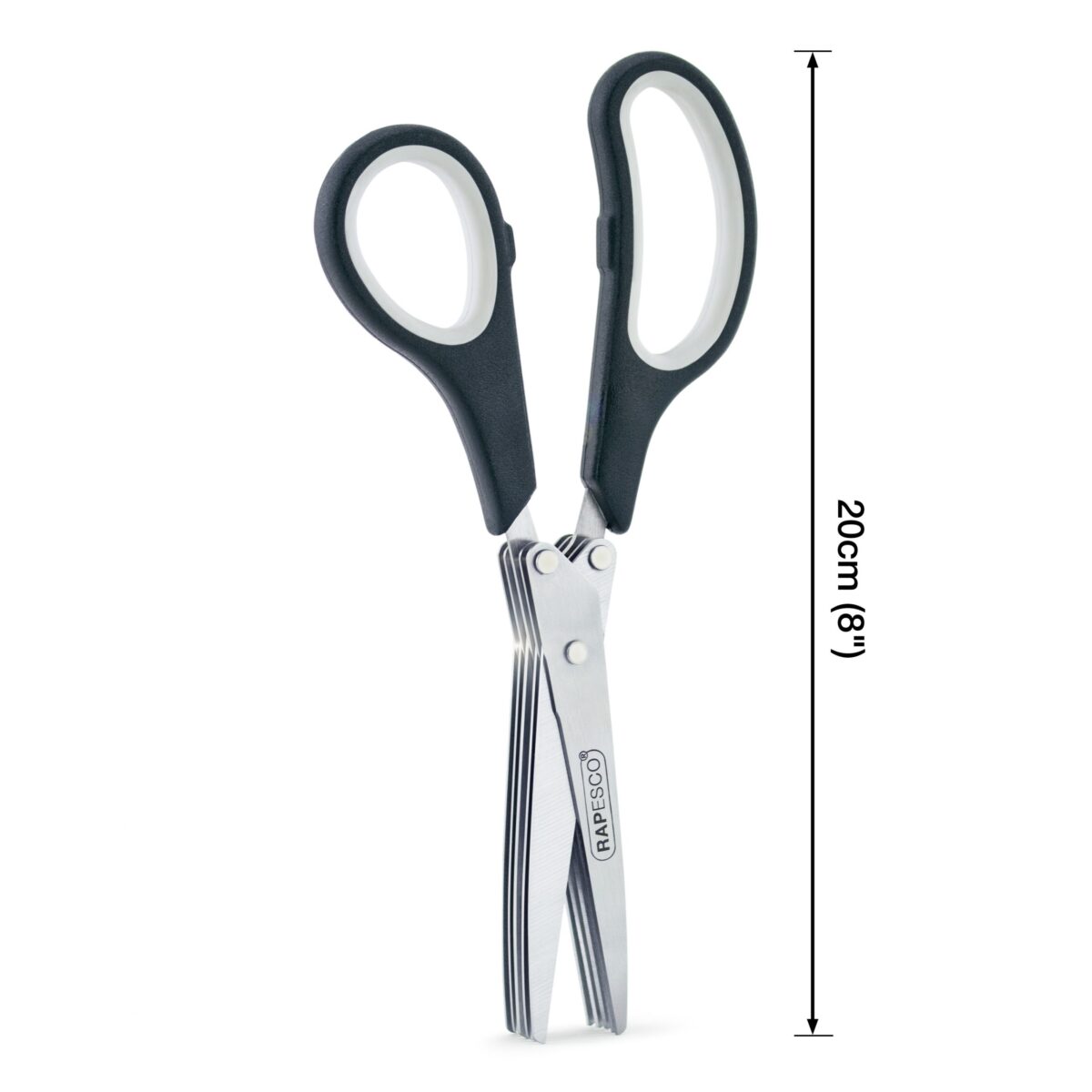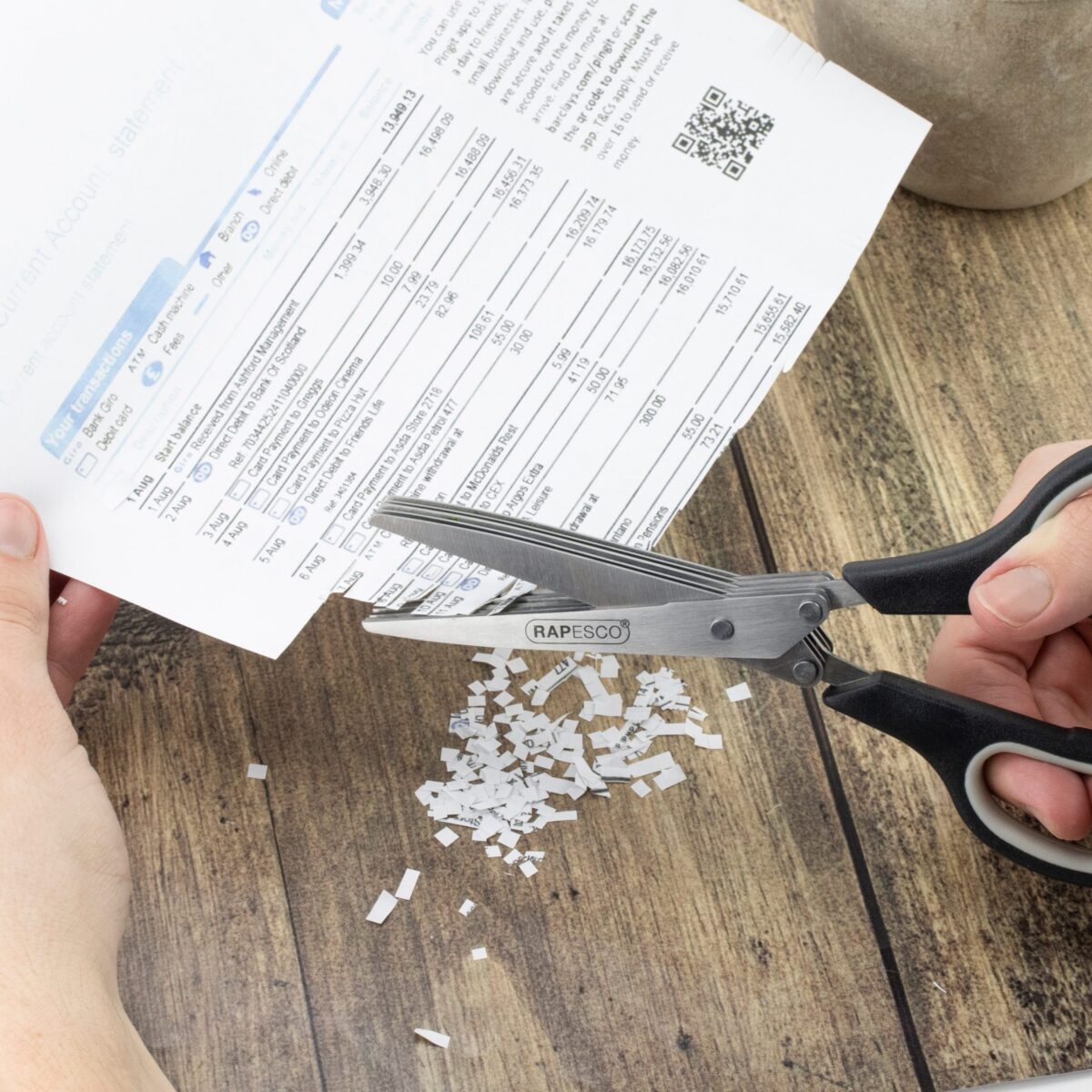 5 Bladed Security Paper Shredder/Herb Scissors – Black/White
Shred and dispose of confidential information quickly and easily with these hard-wearing security scissors. The 5 durable stainless-steel blades cut simultaneously with precision, making shredding sensitive information like bank statements and receipts effortless. The scissors can also be used in two directions to give cross-cut fragments for extra security or arts and crafts. The strong stainless steel blades mean these dishwasher-safe scissors are also ideal for chopping herbs. These scissors are supplied with a handy cleaning comb, which slides seamlessly between the blades to remove debris. These scissors come backed by a 3-year guarantee.
Shredder/Herb scissors with 5 durable stainless-steel blades
Includes a cleaning comb for removing leftover debris
Ideal for shredding confidential documents, cutting herbs or even arts and crafts
Dishwasher safe but handwashing recommended
Comes backed by a 3-year guarantee
Warum Rapesco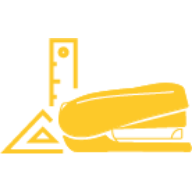 Design
Wir stellen Büroprodukte mit genau durchdachtem Design her, die in puncto Leistung, Innovation und Langlebigkeit neue Maßstäbe setzen.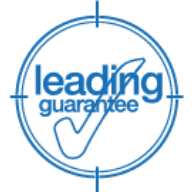 Qualität
Wir streben unermüdlich nach neuen höheren Leistungsstandards und sorgen so für eine lange Lebensdauer unserer Produkte. Wir sind stolz darauf, eine branchenführende Garantie anbieten zu können.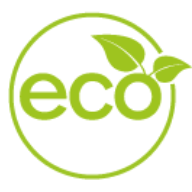 ECO
ECO ist mehr als nur eine Verbesserung unserer Produkte, es wird zu unserem neuen Standard. Zudem suchen wir ständig nach mehr und neuen Möglichkeiten zur Ressourcenschonung, zur Wiederverwendung und zum Recycling.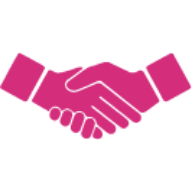 Vertrauen
Rapesco ist seit fast 70 Jahren international bekannt und stolz darauf, eine zuverlässige Marke zu sein, der unsere Kunden vertrauen.