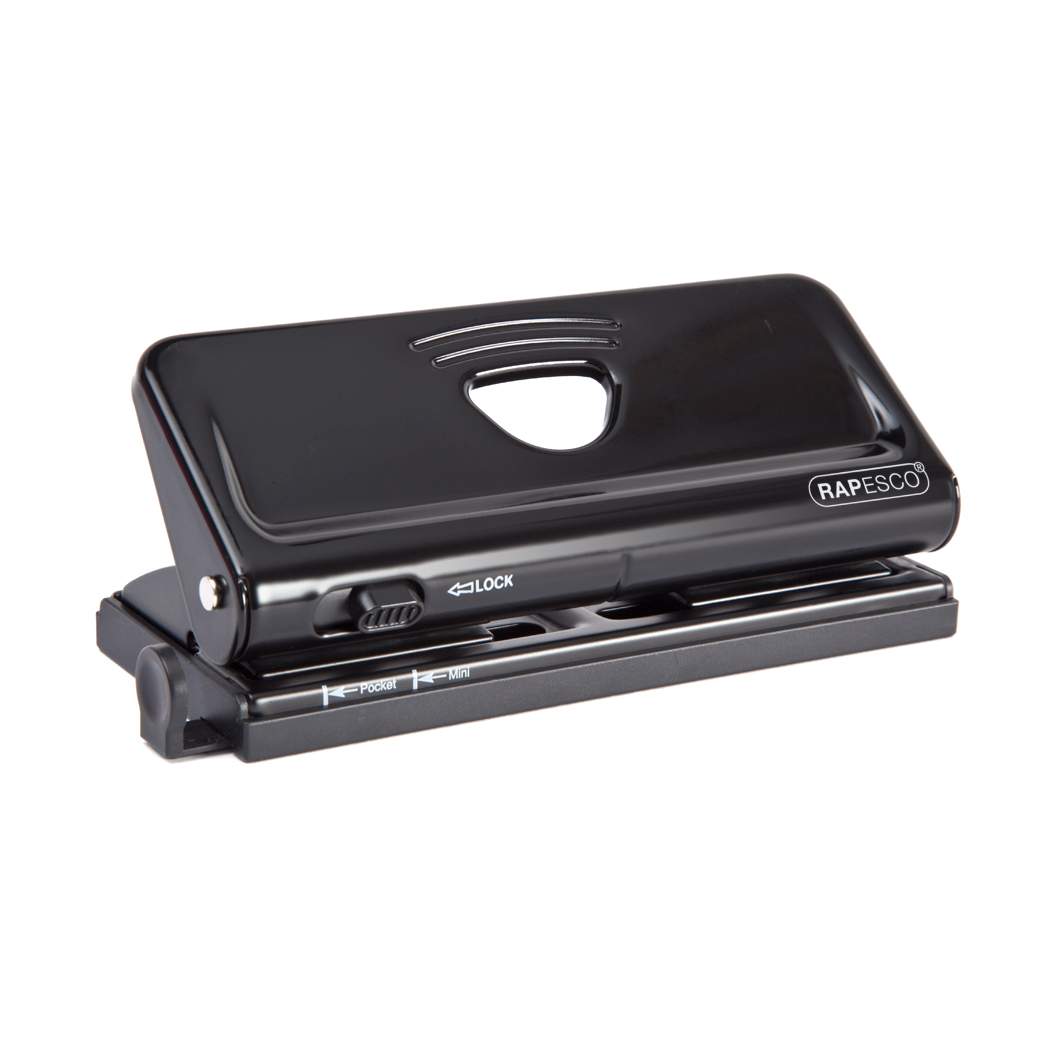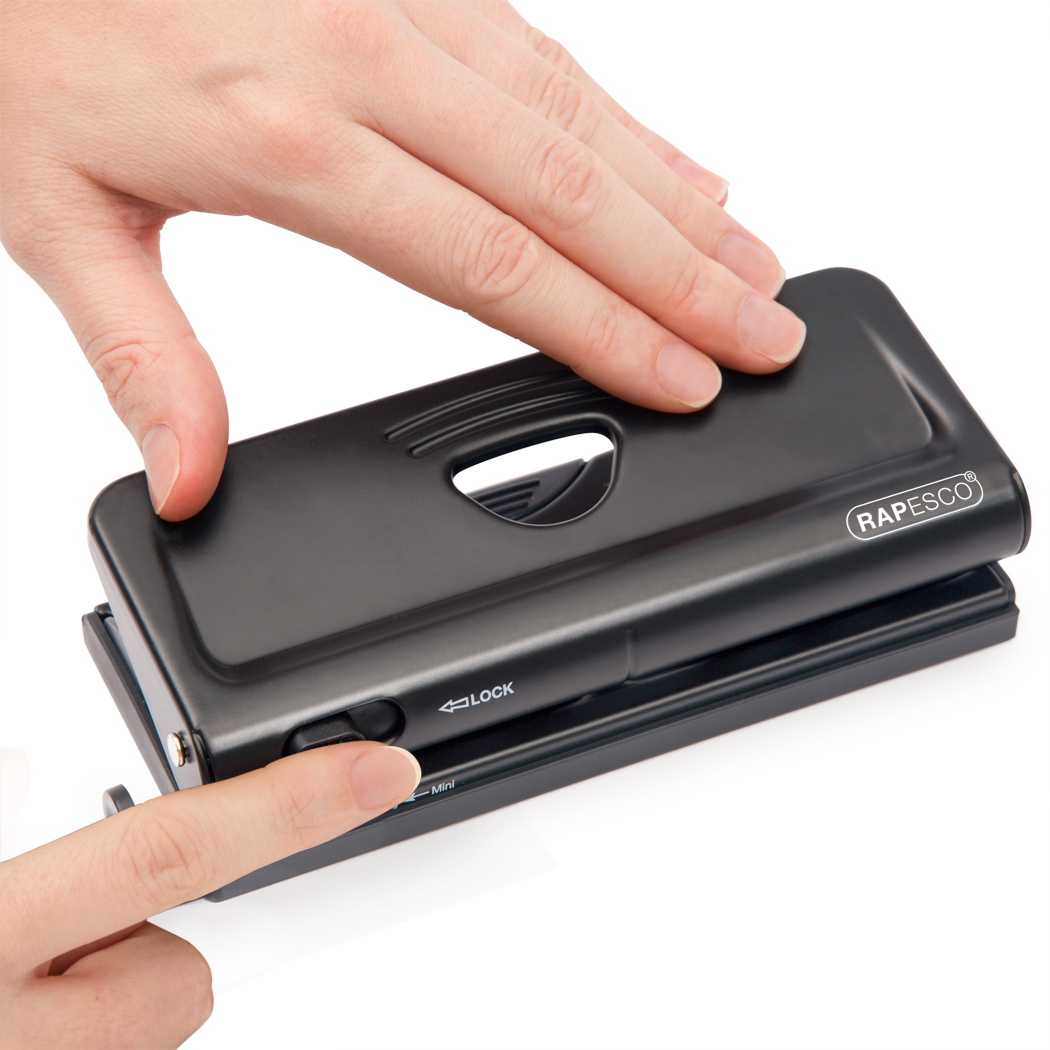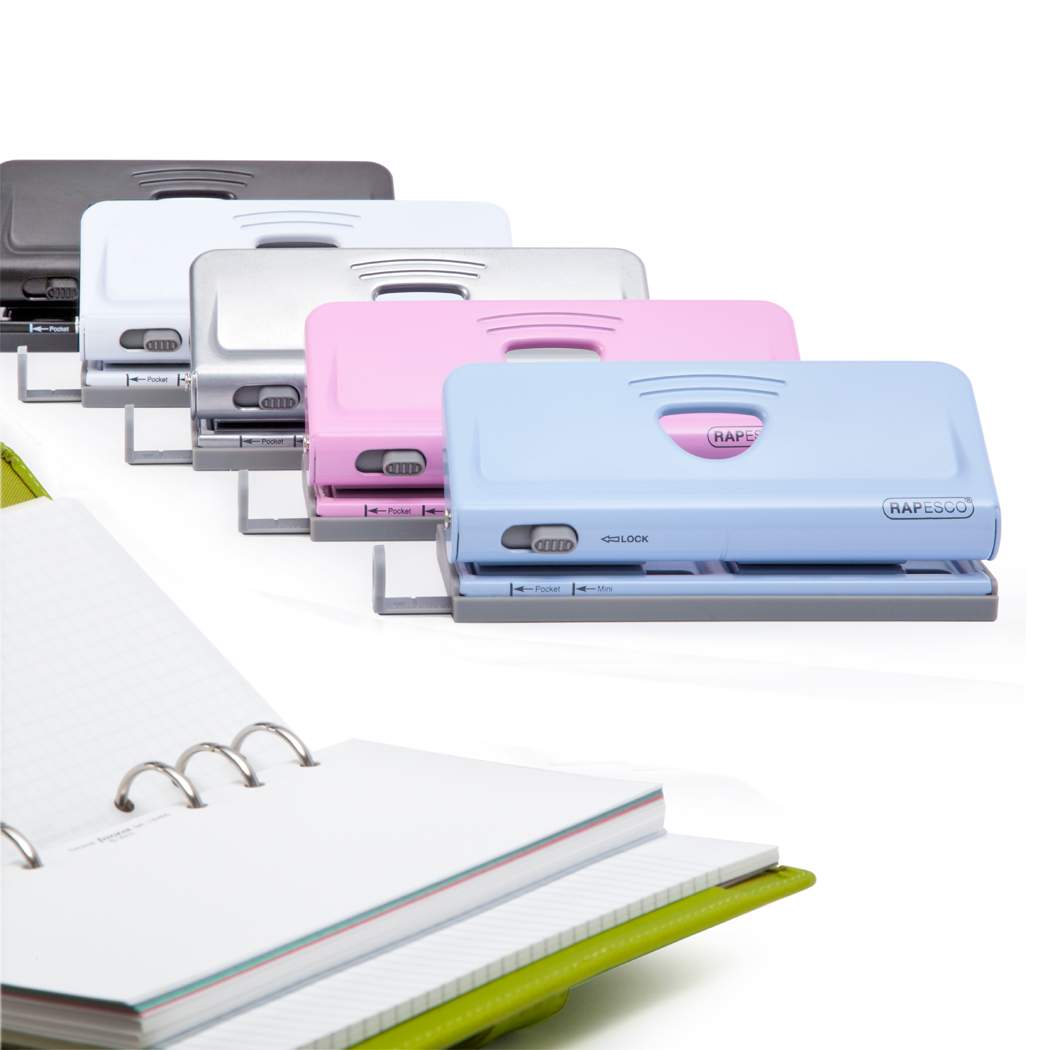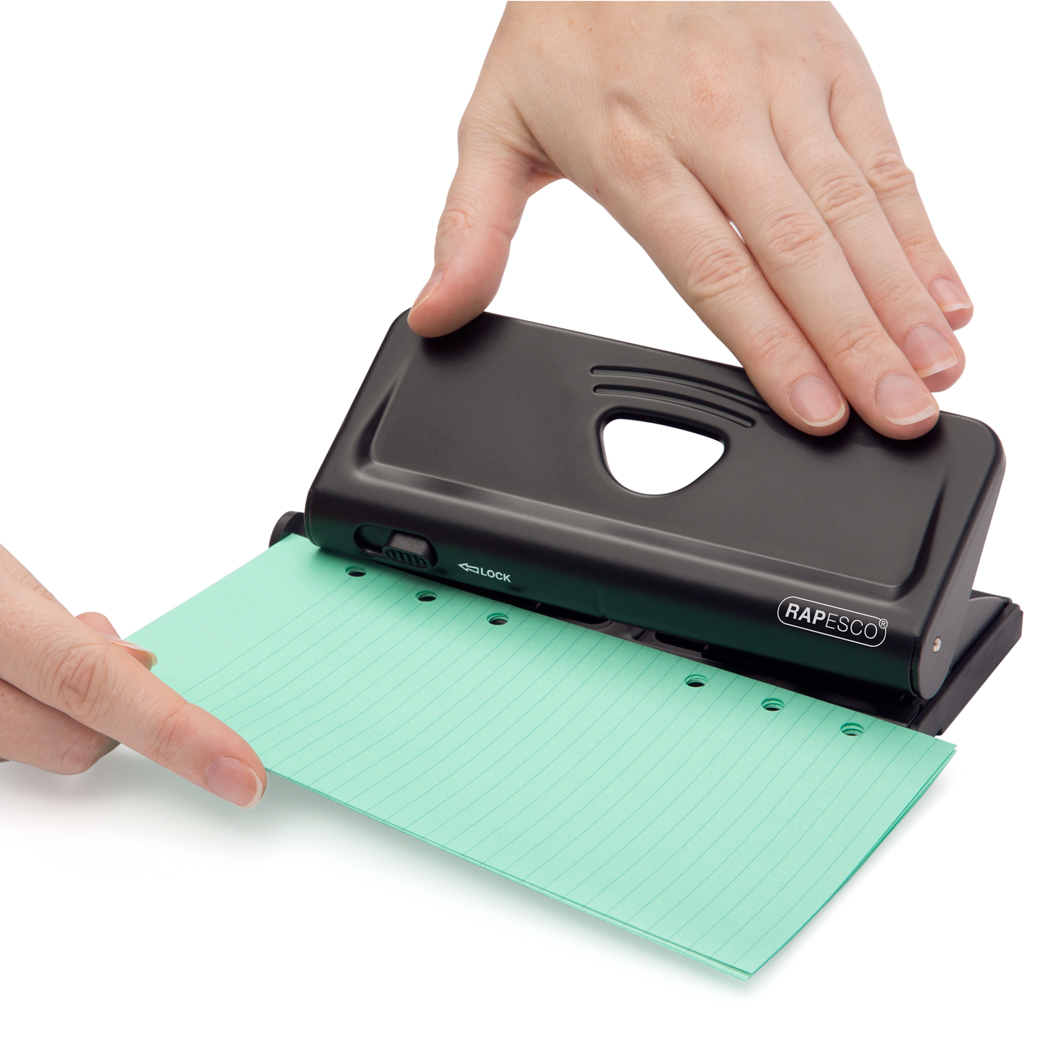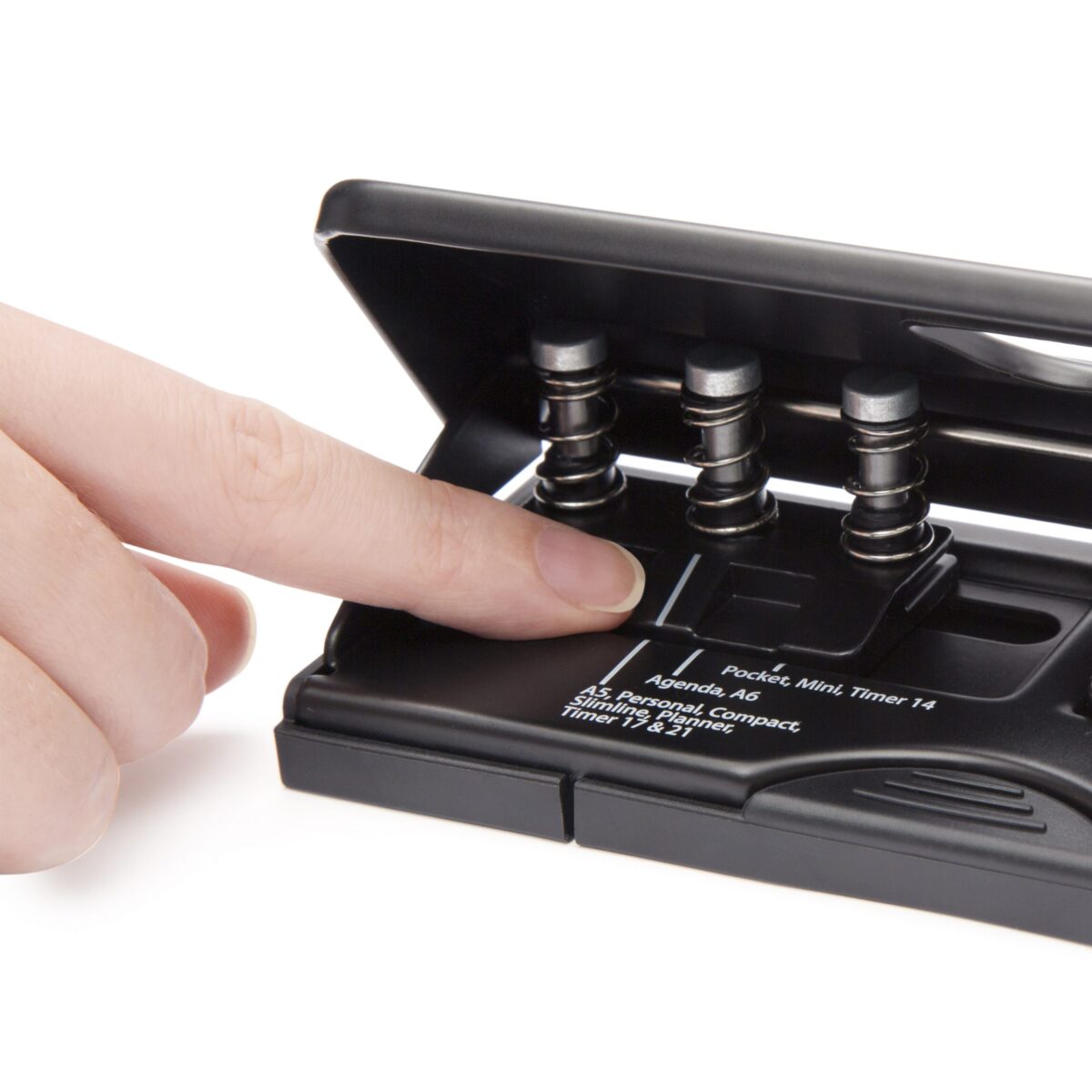 Adjustable 6-Hole Organiser/ Diary Punch – Black
The perfect addition to any personal organiser/diary – the Rapesco Adjustable 6-hole punch is compatible with most organiser and diary sizes, including A6, Mini, Pocket, Personal, Slimline, Compact and Agenda. Sleek, stylish and available in a range of colours, this hole punch has a 10-sheet capacity, a personalisation window and a flip-open confetti tray along with a handle-lock down for easy storage. Easy to adjust to different organiser/diary sizes, this 6-hole punch also features an adjustable paper guide marked up with organiser-size markings to guide your punching. Made from high-quality materials to exacting standards, the Adjustable 6-Hole Organiser/Diary Punch is backed by our 15-year guarantee.
Suitable for all leading personal organiser / diary sizes
Adjustable paper guide marked with organiser-sizes
Flip-open confetti tray
Handle lock-down switch for easy storage
15 year Guarantee
Warum Rapesco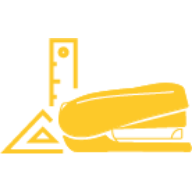 Design
Wir stellen Büroprodukte mit genau durchdachtem Design her, die in puncto Leistung, Innovation und Langlebigkeit neue Maßstäbe setzen.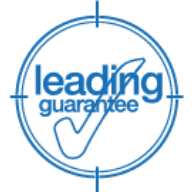 Qualität
Wir streben unermüdlich nach neuen höheren Leistungsstandards und sorgen so für eine lange Lebensdauer unserer Produkte. Wir sind stolz darauf, eine branchenführende Garantie anbieten zu können.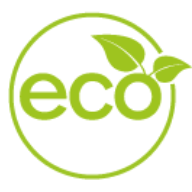 ECO
ECO ist mehr als nur eine Verbesserung unserer Produkte, es wird zu unserem neuen Standard. Zudem suchen wir ständig nach mehr und neuen Möglichkeiten zur Ressourcenschonung, zur Wiederverwendung und zum Recycling.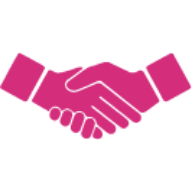 Vertrauen
Rapesco ist seit fast 70 Jahren international bekannt und stolz darauf, eine zuverlässige Marke zu sein, der unsere Kunden vertrauen.