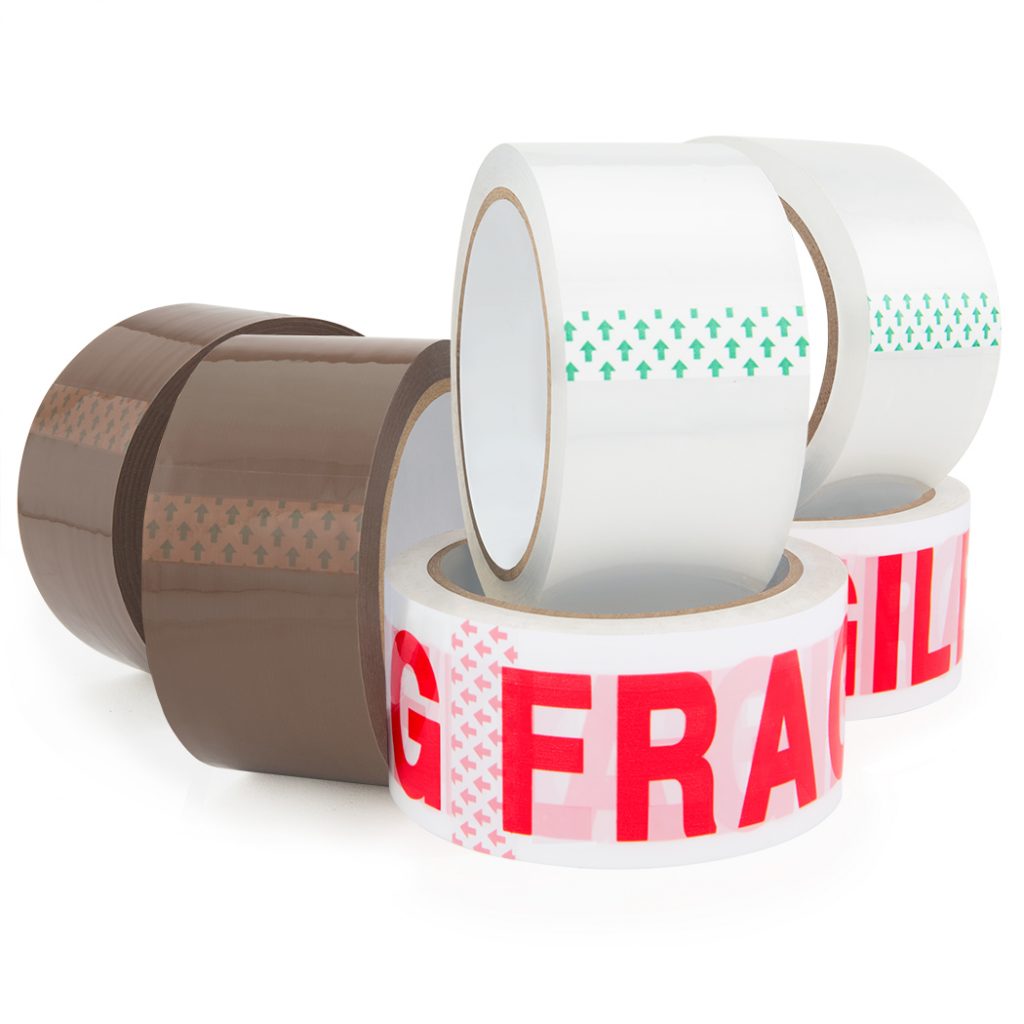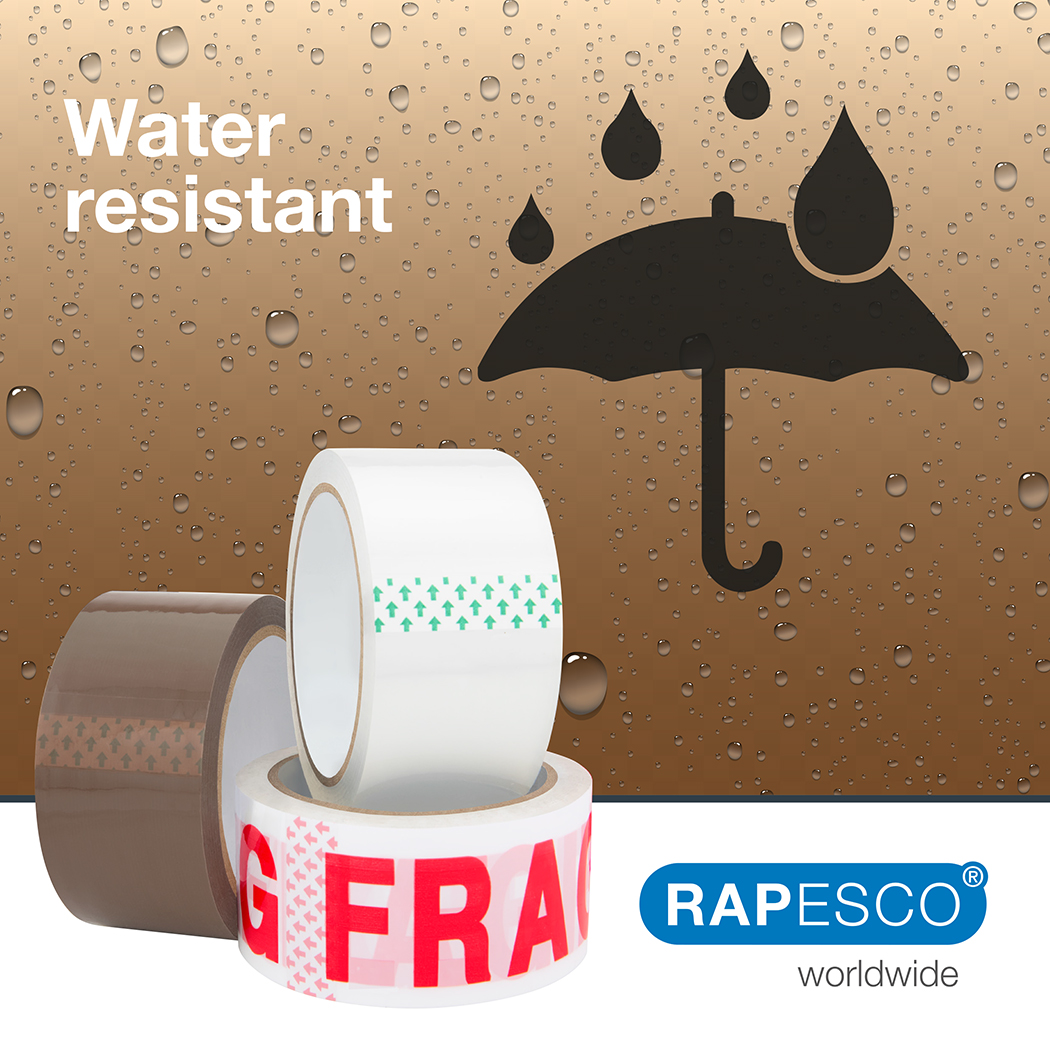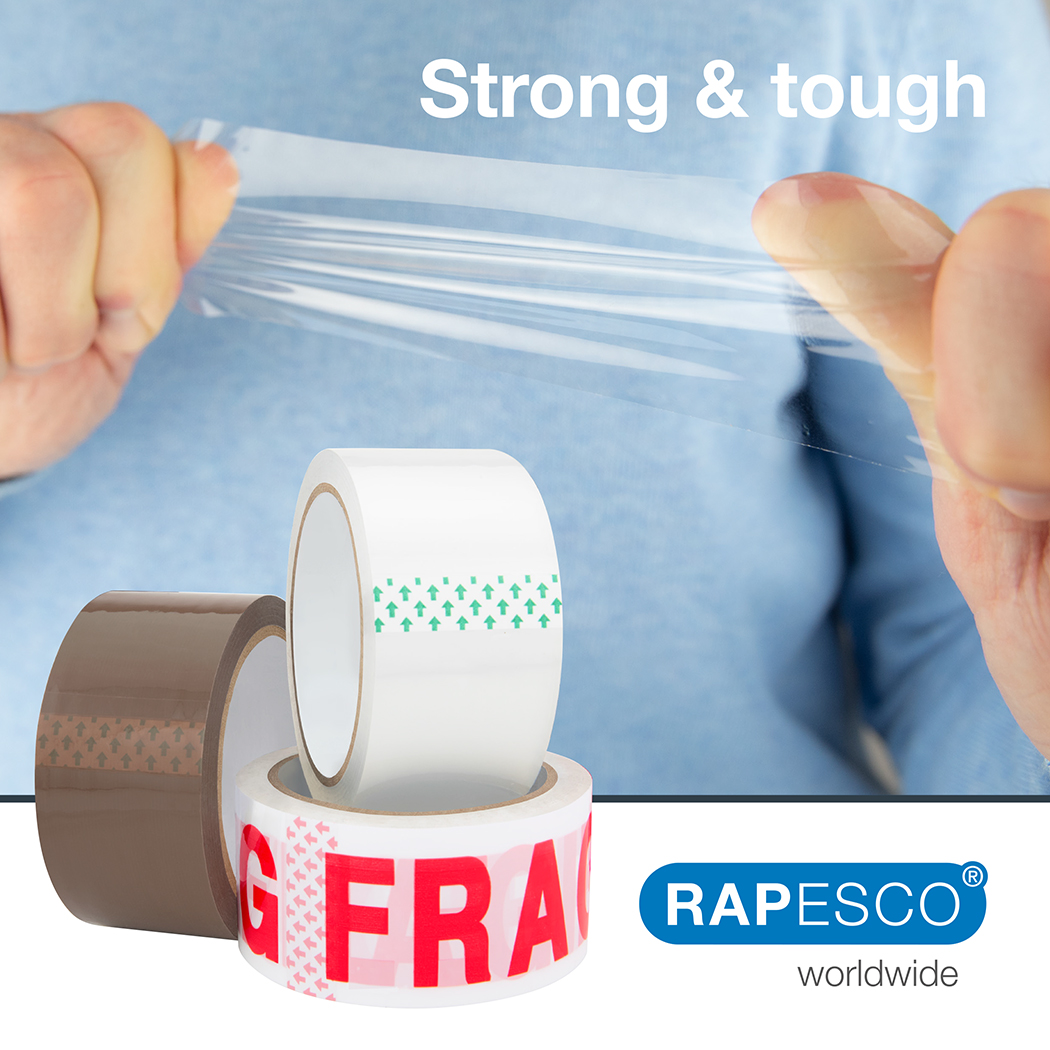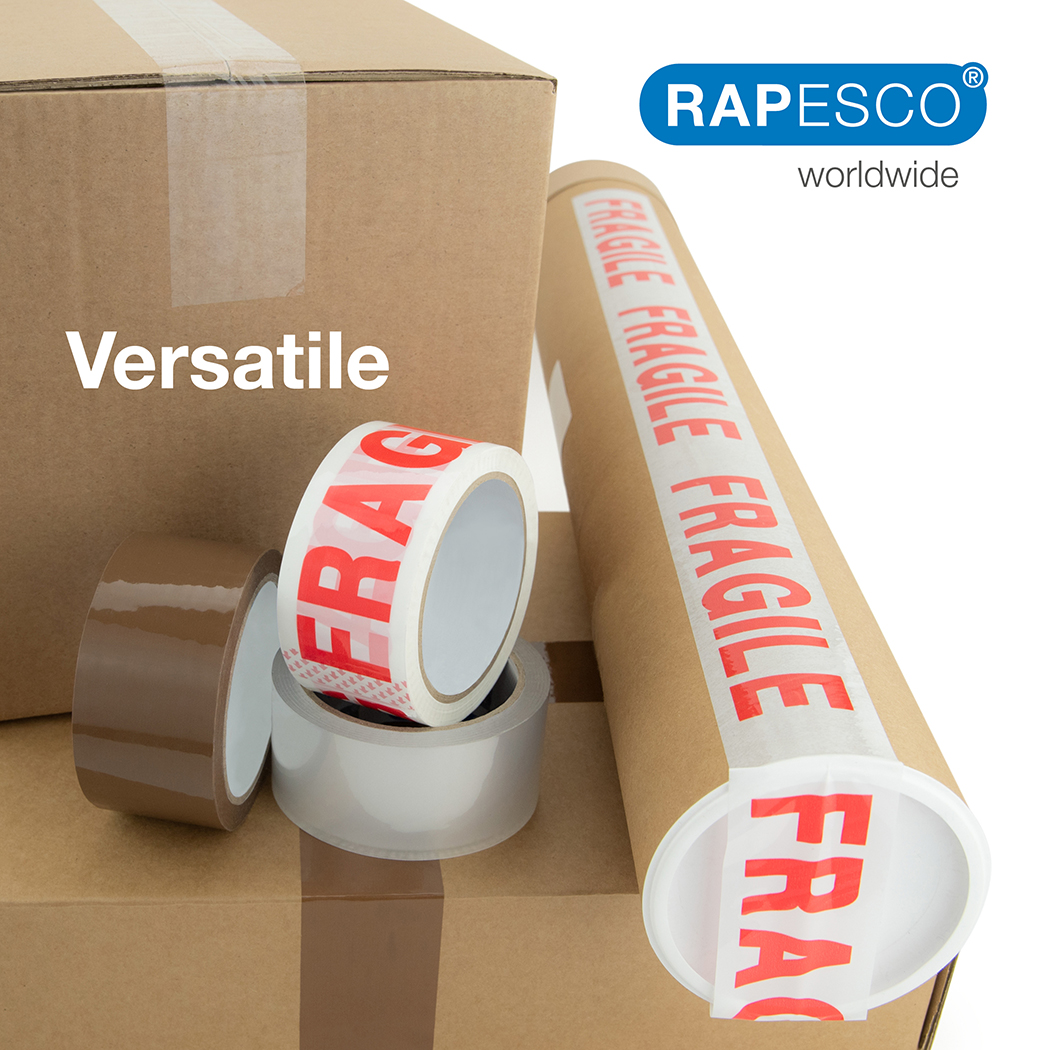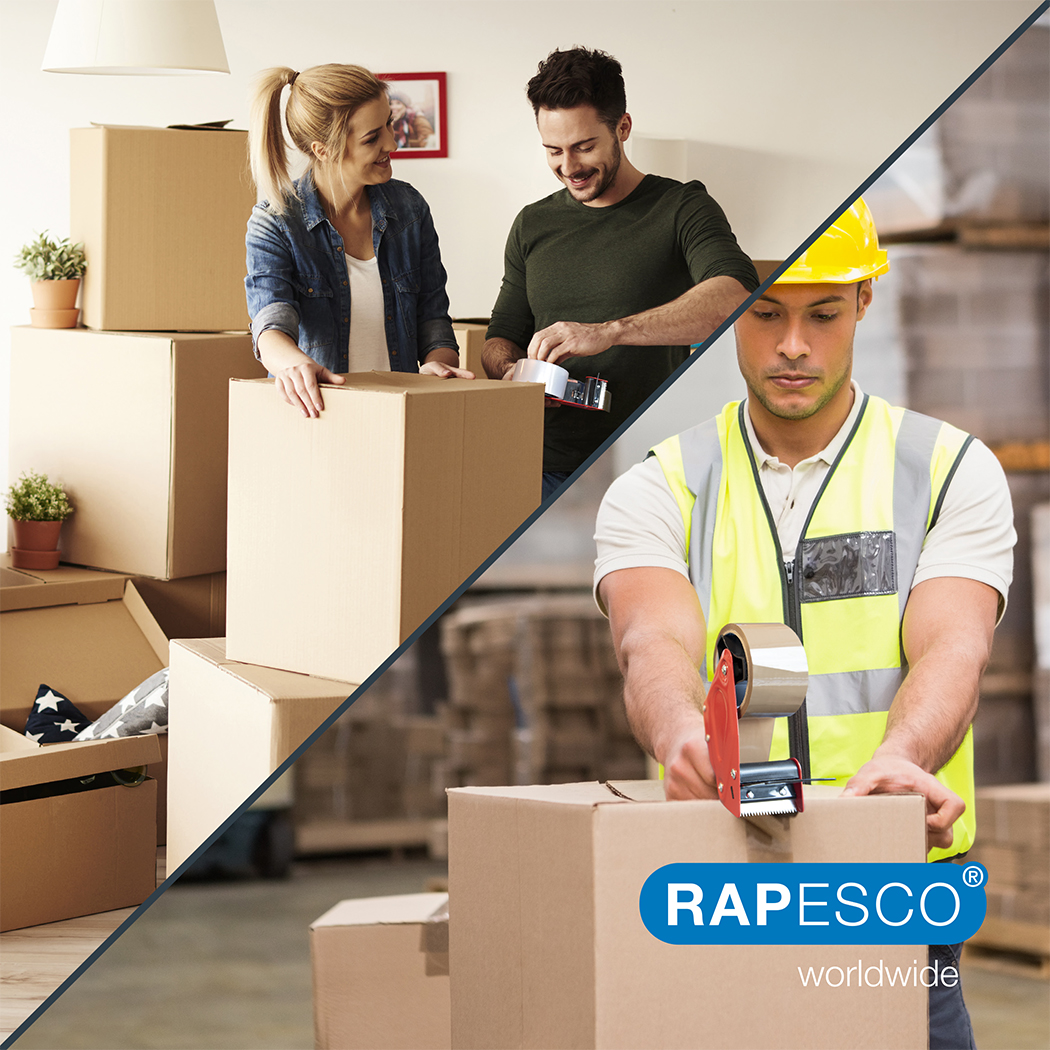 Packaging Tapes 50mm wide – 2 x Brown, 2 x Clear, 2 x 'Fragile'
This Rapesco variety Pack of Packaging Tapes includes six rolls of 50mm wide by 50m long tape, designed to fit all Rapesco 960 and other standard 50mm Tape Dispensers. This long-lasting tape keeps boxes and packages secure during transit or storage and is especially well-suited to sealing and resealing boxes and parcels. So, this durable variety pack is practical for shipping, moving, or simply storing. The two rolls of brown-coloured all-purpose tape are suitable for all jobs that require strong and reliable seals. The two clear transparent tape rolls are versatile, general-purpose tapes which can seal packages neatly and discreetly with the advantage of not covering up anything important from view. The two "FRAGILE" tapes boast eye-catching red lettering stating that the package contents are delicate and should be handled with care. Together, these six packing tape rolls make up one handy variety pack ready for all your taping needs.
Strong and long-lasting sticky tape suitable for a variety of uses
Handy variety pack of tapes practical for shipping, moving or storing
Compatible with all Rapesco 960 Packaging Tape Dispensers
Width: 50mm x Length: 50m
Pack contains 6 tape rolls: 2 x brown, 2 x clear and 2 x "FRAGILE"
Warum Rapesco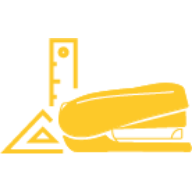 Design
Wir stellen Büroprodukte mit genau durchdachtem Design her, die in puncto Leistung, Innovation und Langlebigkeit neue Maßstäbe setzen.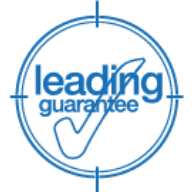 Qualität
Wir streben unermüdlich nach neuen höheren Leistungsstandards und sorgen so für eine lange Lebensdauer unserer Produkte. Wir sind stolz darauf, eine branchenführende Garantie anbieten zu können.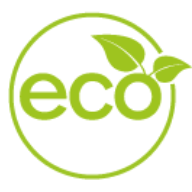 ECO
ECO ist mehr als nur eine Verbesserung unserer Produkte, es wird zu unserem neuen Standard. Zudem suchen wir ständig nach mehr und neuen Möglichkeiten zur Ressourcenschonung, zur Wiederverwendung und zum Recycling.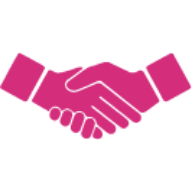 Vertrauen
Rapesco ist seit fast 70 Jahren international bekannt und stolz darauf, eine zuverlässige Marke zu sein, der unsere Kunden vertrauen.