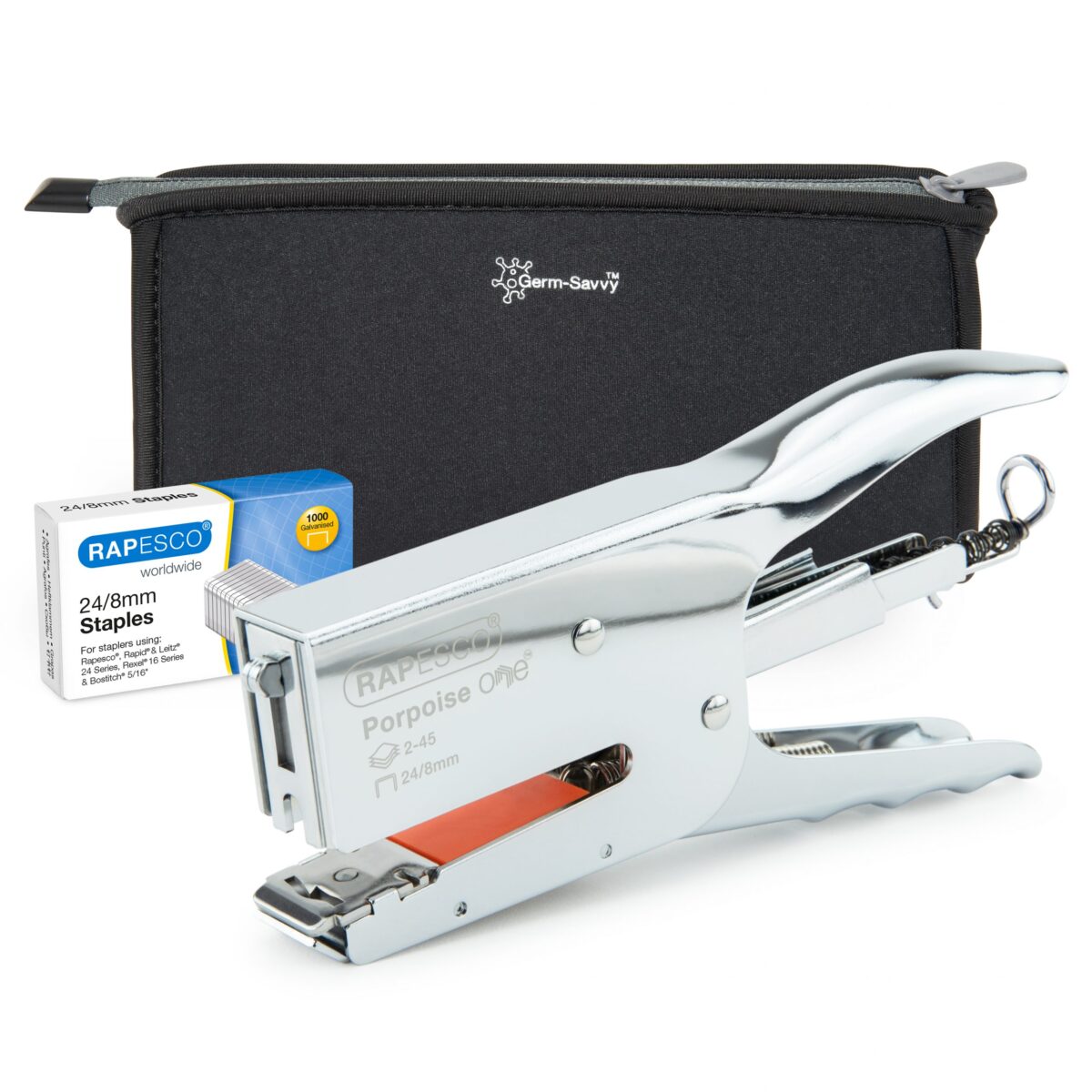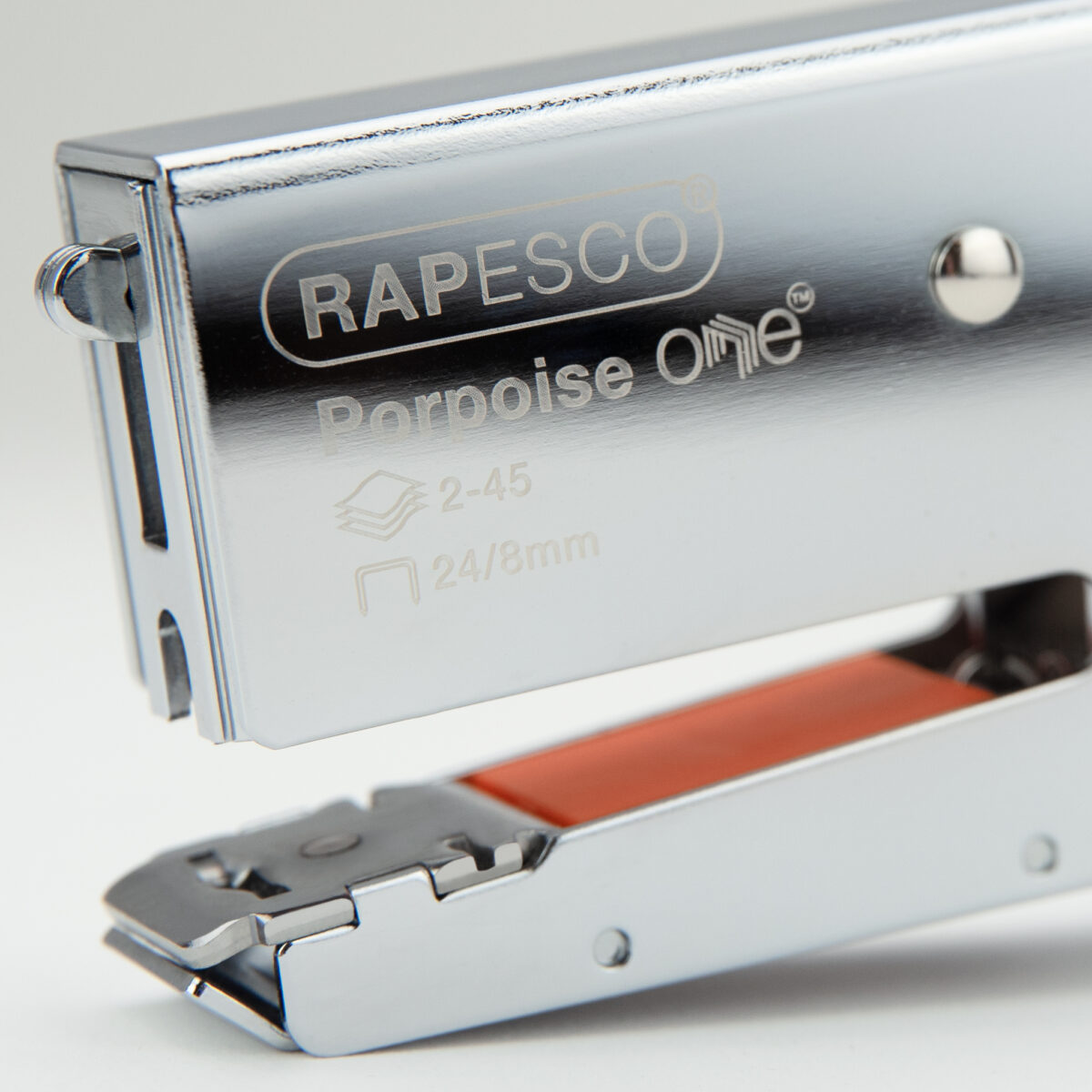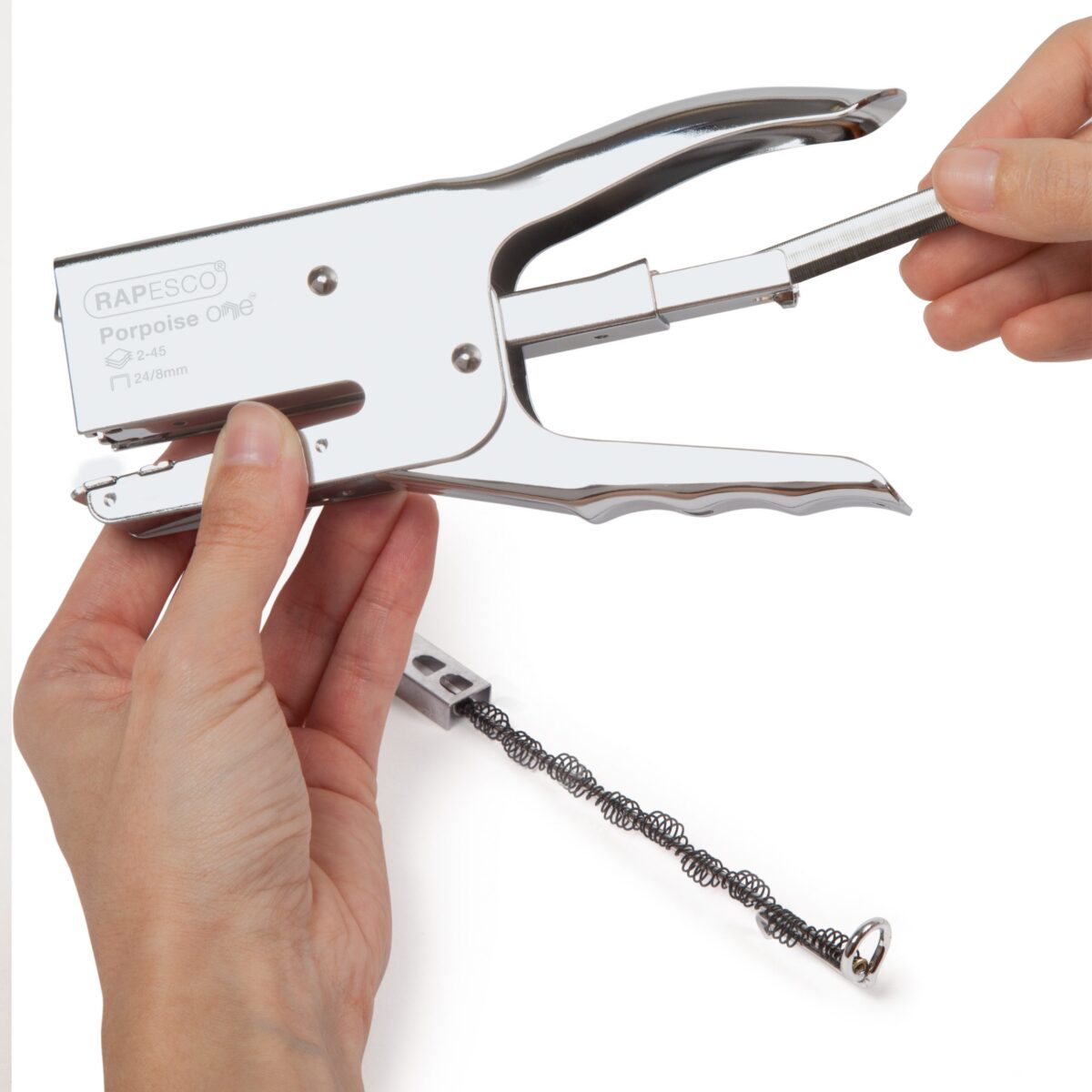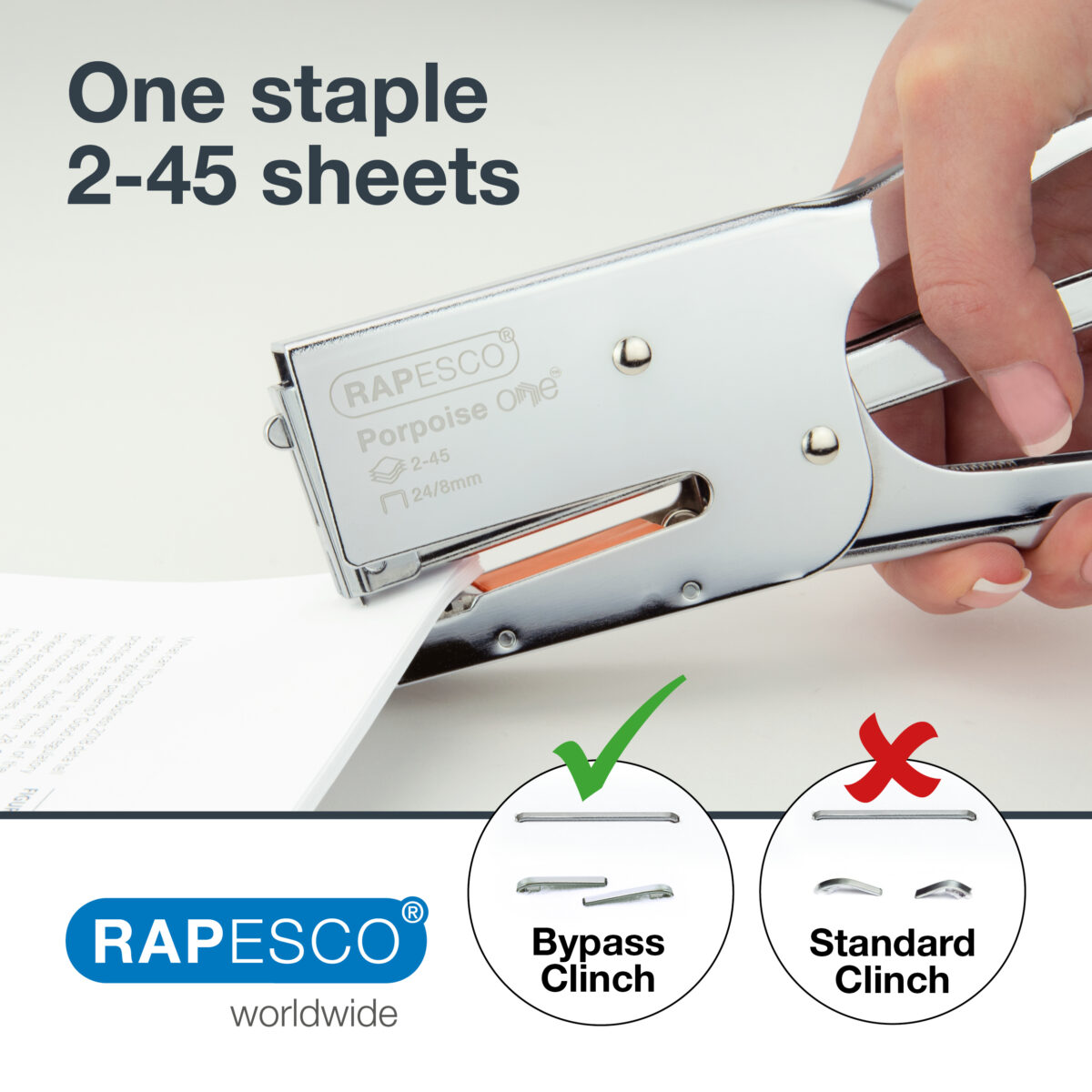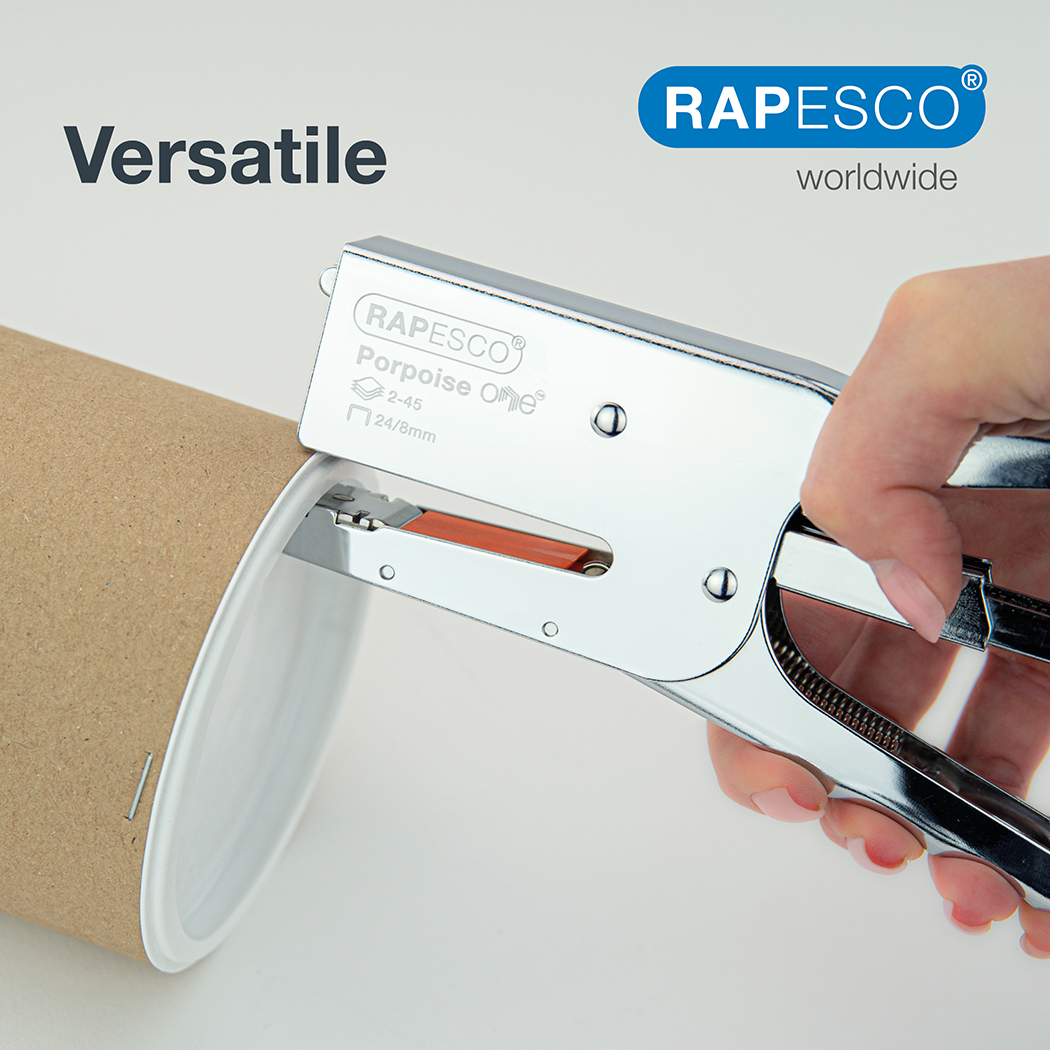 Porpoise ONE Stapling Plier & 1000 Staples 24/8mm – Chrome
The Porpoise ONE is an alternative version of our best-selling classic design stapling plier. Featuring a convenient bypass stapling system which reliably staples between 2-45 sheets (80gsm) with just one staple size (standard Rapesco 24/8mm). Also features a rotating anvil for both pinning and bypass stapling functions. Boasting durable and sturdy all-metal construction, the Porpoise ONE has a traditional rear-loading mechanism for convenient staple re-loading and an ergonomically designed contoured grip for optimal user comfort. It comes complete with a handy Germ-Savvy® antibacterial soft neoprene bag for neat and easy storage and a starter pack of 1000 Rapesco 24/8mm staples so you can start stapling straight away. Only one staple size is needed whether you are stapling 2 sheets or bigger documents up to 45 sheets (80gsm) thanks to the bypass system, offering the convenience of using the same type of staple for every task. The bypass system bends and positions the staple legs side-by-side at the back of the page, preventing the staple ends from overlapping on the back when stapling fewer sheets. Designed for use in the mailroom, hospitality venues, warehouses and more. Comes backed by a 15-year guarantee.
Bypass stapling system so only one staple size is needed for small and large stapling tasks
Durable, all-metal construction with a rear-loading mechanism and rotating anvil
Ergonomically designed contoured grip for optimal user comfort
Compatible with 24/8mm staples and has a 2-45 sheet (80gsm) capacity
Supplied in a Germ-Savvy® storage bag with 1000 Rapesco 24/8mm staples
Warum Rapesco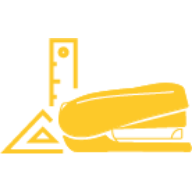 Design
Wir stellen Büroprodukte mit genau durchdachtem Design her, die in puncto Leistung, Innovation und Langlebigkeit neue Maßstäbe setzen.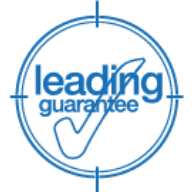 Qualität
Wir streben unermüdlich nach neuen höheren Leistungsstandards und sorgen so für eine lange Lebensdauer unserer Produkte. Wir sind stolz darauf, eine branchenführende Garantie anbieten zu können.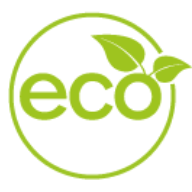 ECO
ECO ist mehr als nur eine Verbesserung unserer Produkte, es wird zu unserem neuen Standard. Zudem suchen wir ständig nach mehr und neuen Möglichkeiten zur Ressourcenschonung, zur Wiederverwendung und zum Recycling.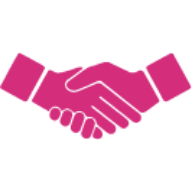 Vertrauen
Rapesco ist seit fast 70 Jahren international bekannt und stolz darauf, eine zuverlässige Marke zu sein, der unsere Kunden vertrauen.