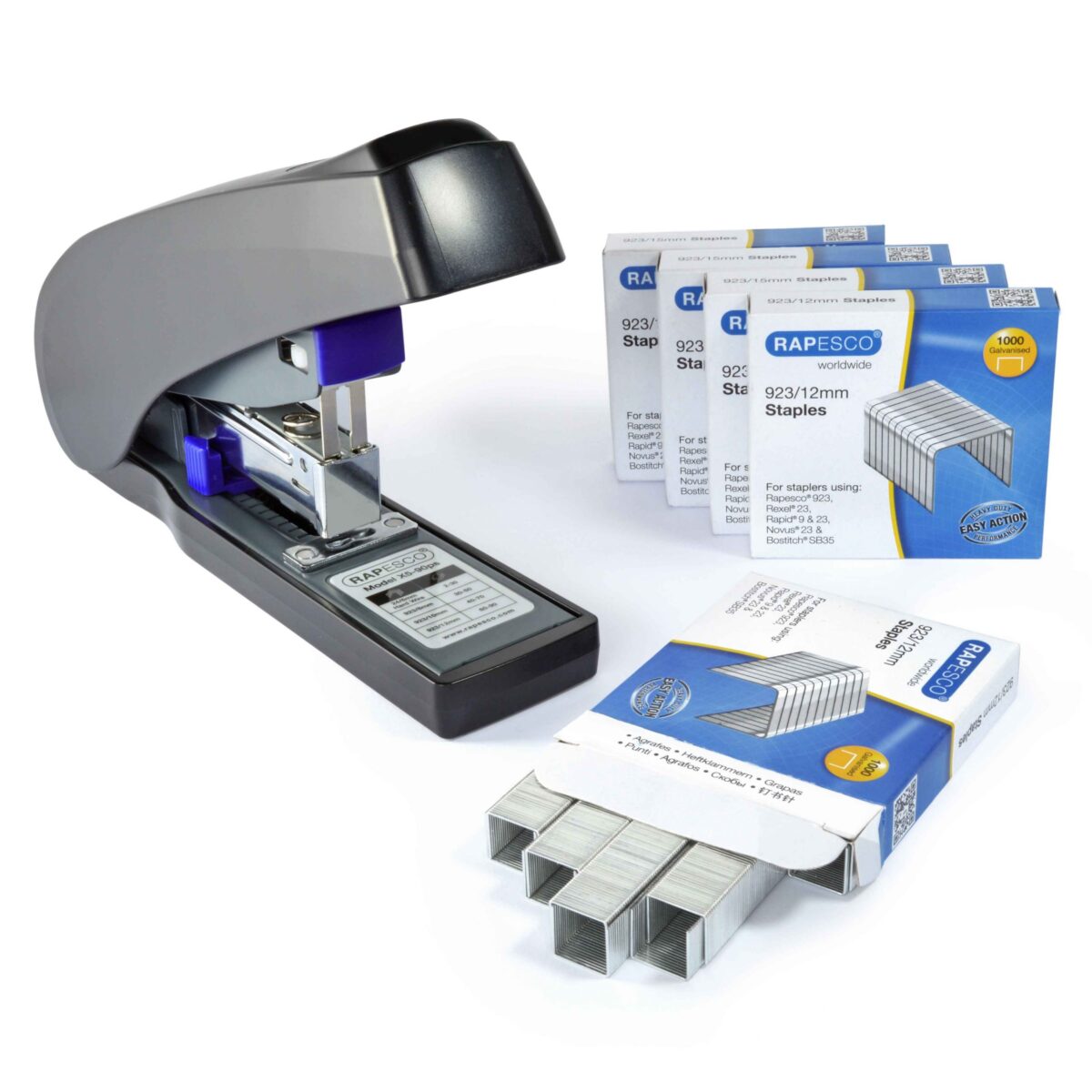 ECO X5-90ps Heavy Duty Less Effort Stapler & 5000 Staples 923/12mm – Black/Grey
This Rapesco stapling set includes the X5-90ps, a heavy-duty stapler from Rapesco and 5 individual boxes, each containing 1,000 923/12mm (type 23) staples. Stylish, practical and making easy work of large stapling jobs, the ECO X5-90ps is a great addition to any office and is made with a high level of recycled plastic. Requiring 60% less stapling force for up to 90 sheets (80gsm), the X5-90ps boasts easy, top-loading half strip staple capacity. A durable and hardworking stapler with a solid structure and all-metal chassis. This innovative stapler features a paper/margin edge guide which can also be used to clear staplers in the unlikely event of a jam. Handling large stapling tasks with ease, this less-effort stapler will deliver results beyond the capabilities of most other manufacturers. Firing Rapesco 923/8-12mm staples or 24/6mm Extra Strong Staples (for optimum performance up to 20 sheets), this stapler is built to deliver outstanding results repeatedly and is backed by our 15-year Guarantee (stapler only).
Less-effort 90 sheet stapler from Rapesco supplied with 5000 x 923/12mm staples.
Made with 100% ABS recycled plastic and with a durable metal chassis
Staples up to 90 sheets with 60% less stapling effort required
Staple jam release mechanism and adjustable margin guide for neat and precise stapling
Highly versatile, accepting 923/8-12mm & 24/6mm staples
15-year guarantee
Warum Rapesco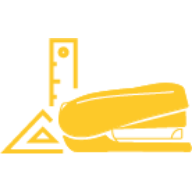 Design
Wir stellen Büroprodukte mit genau durchdachtem Design her, die in puncto Leistung, Innovation und Langlebigkeit neue Maßstäbe setzen.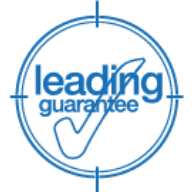 Qualität
Wir streben unermüdlich nach neuen höheren Leistungsstandards und sorgen so für eine lange Lebensdauer unserer Produkte. Wir sind stolz darauf, eine branchenführende Garantie anbieten zu können.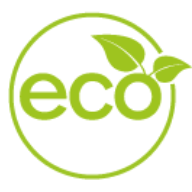 ECO
ECO ist mehr als nur eine Verbesserung unserer Produkte, es wird zu unserem neuen Standard. Zudem suchen wir ständig nach mehr und neuen Möglichkeiten zur Ressourcenschonung, zur Wiederverwendung und zum Recycling.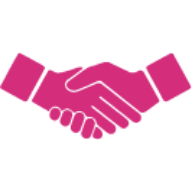 Vertrauen
Rapesco ist seit fast 70 Jahren international bekannt und stolz darauf, eine zuverlässige Marke zu sein, der unsere Kunden vertrauen.